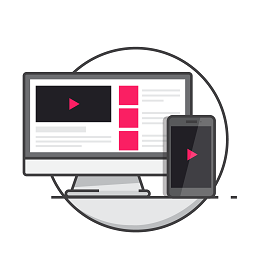 SPORT.VIDEO is the simplest and easiest way to capture and share highlights online, as they happen. The best part is that you already own everything you need to join us – just a smart phone. Our application enables filming, production, distribution and marketing of short sport highlights. All in real-time, uploaded to club websites and partner sites with a simple one-click technology. It has never been easier to produce high quality video content and keep players, fans and partner sites connected with the latest action in real time.
In addition to this SPORT.VIDEO connects clubs with sponsors and helps to create new revenue streams for under-financed amateur clubs. Sharing passion. Sharing success.
Download our booklet today.
Download our presentation to discover the uniqness and effectivity of our technology.
SHARE SUCCESS MOVEMENT
Enabling thousands of sports clubs to use our innovative technology
Giving them stage to shine, clubs create lovely content
Creating revenues thanks to partners and sponsors
Co-create with clubs great buzz around unfair redistribution of resources
Transparently supporting leagues, clubs according to their views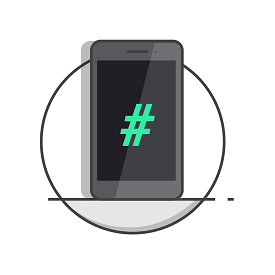 How it works
It has never been easier to capture your sport higlights. All you need is your smartphone.

Create an account and Download our app

Set up broadcasting venue in 2 minutes

Capture highlights

They're automatically shared on your channel
Video tutorials
ABOUT SPORT.VIDEO
Sport.Video is the simplest way to capture and share sport highlights online. No technical know-how, video-cutting or editing required. Just point your smart-phone and press a button. Watch Matus explain how the app is levelling the field, empowering amateur sport clubs with the technology previously reserved to the professionals.
DON´T MISS A SINGLE GOAL!
With Sport.Video, you will never miss your son's goal again. Enjoy every important moment with your kids, even if your everyday chores don't allow you be at every game. Watch Maria explain how her sons passion for football brought their family closer together.
LET´S MAKE SPORT TRANSPARENT AGAIN
It's time to change your moments of glory into money. We all need resources to develop our skills. To become better, faster, more professional. 99% of sponsorship money goes to 1% of athletes and clubs. It's time to end that trend.
PROFESSIONALIZE YOUR SPORTS CLUB
Watch Ludo explain how Sport.Video app became a sort of a game changer when it comes to funding your club. Not big enough for big broadcasters? Nevermind. Sport.video provides you with a platform which puts you in a direct contact with local sponsors!
THE GUY BEHIND THE CAMERA
It's the time to give the guy behind the camera the credit he deserves. We believe that it takes a human, not a machine to capture the fire, brilliance and emotions at the core of sport videos. Otherwise it's just footage. We want it to be pure passion and yet really simple. Look how you can setup your broadcasting venue in couple of seconds.
YOUR FREE BROADCASTING VENUE
Sky Sports or Canal+? Forget it. It's your own channel. Change your players into sports stars and your channel into the ultimate fan platform. Top scorers with videos. Goals of the week. All captured. Watch Max explain how even amateur clubs and athletes can thanks to sport.video find new audiences and reach their fans in a way previously only reserved to the professionals.
Join our movement today.
We are all in one free solution to help to create new revenue streams for under-financed amateur clubs. Simply create your very own channel. Then you can create unique league, add clubs and capture highlights with your smartphone anywhere anytime.
But if you prefer apps, simply download our app and you can do the whole process there. You can even try the demo version, its 100% free and no strings attached.