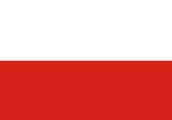 We are delighted to announce that SPORT.VIDEO is from 01.08.2018 active in Poland! "We see huge potential in Poland with SPORT.VIDEO as this huge country offers big variety of collective and individual sports played on all levels. SPORT.VIDEO mobile technology offers the most flexible solution on market for real-time creation and sharing of sports highlights. With our national partner we predict great results in this region" expressed Martin Cano, Head of Sales & Operations at SPORT.VIDEO. 
From 01.08.2018 we will bring highlights from football and futsal leagues. Later on we will also add all other collective and individual sports. 
Enjoy watching all real-time highlights from Poland here: http://sport.video/pl/ 
Would you like to register your own online TV in 5 minutes? Don´t hesitate, register here http://sport.video/subscribe and start creating real-time highlights today. 
Yours truly, 
SPORT.VIDEO team