Sport.Video and Hockey TV are collaborating to bring the best field hockey moments and highlights all across Austria.
Hockey TV is a broadcasting platform where it's possible to watch multiple matches and competitions from Field and Indoor Hockey.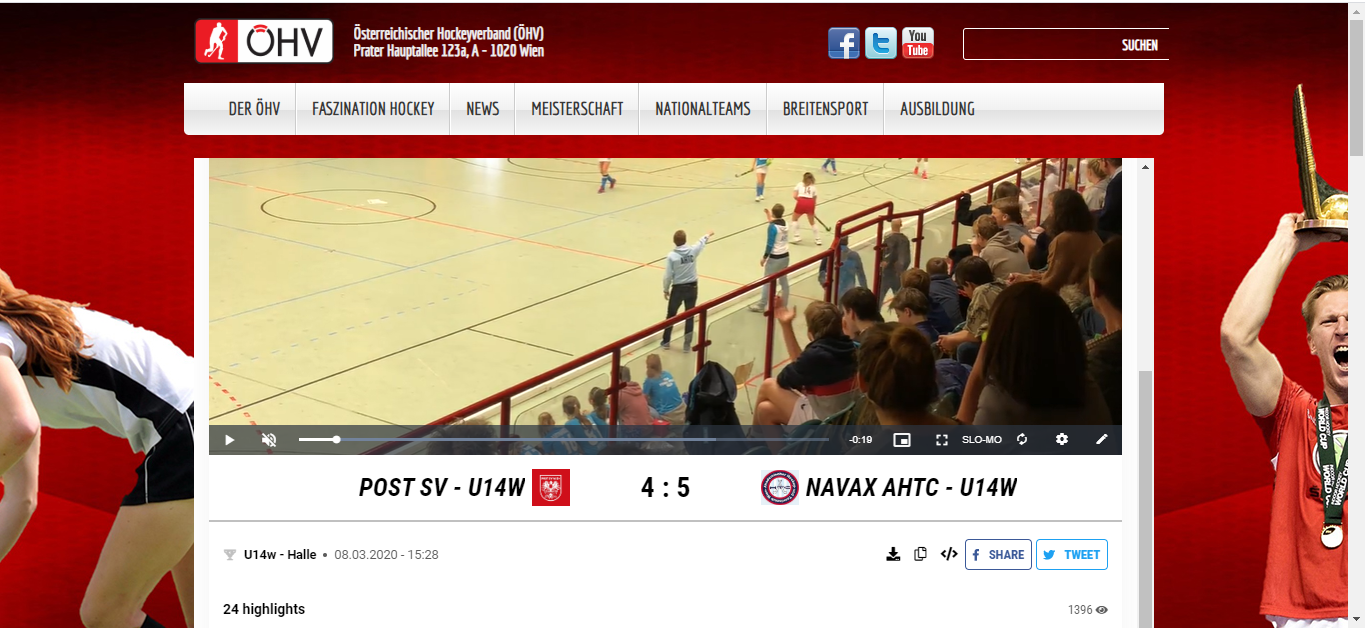 Thanks to the successful partnership from previous years we extended the technical solution to a higher level. Delivering real-time highlights into Hockey TV main page and all club pages is the key to satisfy all consumers. Sport.Video has also developed a customized viewing app available for iOS and Android. We're truly satisfied by giving more visibility to these competitions and to Hockey in generall! Starting now, each player or fan is able to be more engaged with favourite team or competition and follow all the actions in real-time!
iFrame - Efficient and Accessible
This type of partnership is crucial and ideal if you own a website for your club, federation or competition. Setting an iFrame on your website is certainly an efficient way to promote your matches and highlights, to increase your club reach and awareness.
By setting up an iFrame of your channel on your website, you can easily use the Sport.Video features on your platform, which is very useful. With these features, you can set up more than one broadcast venue for your matches and competitions. It's a practical way to direct your fans and followers to your Sport.Video channels, increase your views and boost your engagement. It provides more effective channel for distribution of your local sponsorships and digital advertisement within your web page and content.
Watch highlights from Hockey TV
Watch full game here: https://www.hockey.at/hockey-tv.html
Watch the full match here: https://www.hockey.at/hockey-tv.html
Watch the full match here: https://www.hockey.at/schulhockey-tv.html
                                            
Mobile Viewing App
As mentioned earlier, a mobile viewing app is another feature that Sport.Video and Hockey TV have developed as a part of the partnership. The app allows the fans to keep in touch with the scores, results of the matches, and watch the best moments and highlights from their favorite teams, in a very interactive and enganging way. It can also be a new potential platform to attract new revenue streams such as advertisement and new sponshorship deals.
A mobile viewing app is a very important feature as well nowadays, in every business, with sports business included, for sure. Around 60 to 80% of the global traffic data comes from our mobile phones. People spend around 3,3 hours on their mobile apps. It´s crucial to have the best interactive and engaging app possible, to render your mobile traffic and create the best experience possible to your fans and followers.
Download the Hockey TV app here!
iOS - https://apps.apple.com/us/app/hockeytv/id1143482849?ls=1
Android - https://play.google.com/store/apps/details?id=com.viprtec.android.viplay.hockeytv.app&gl=SK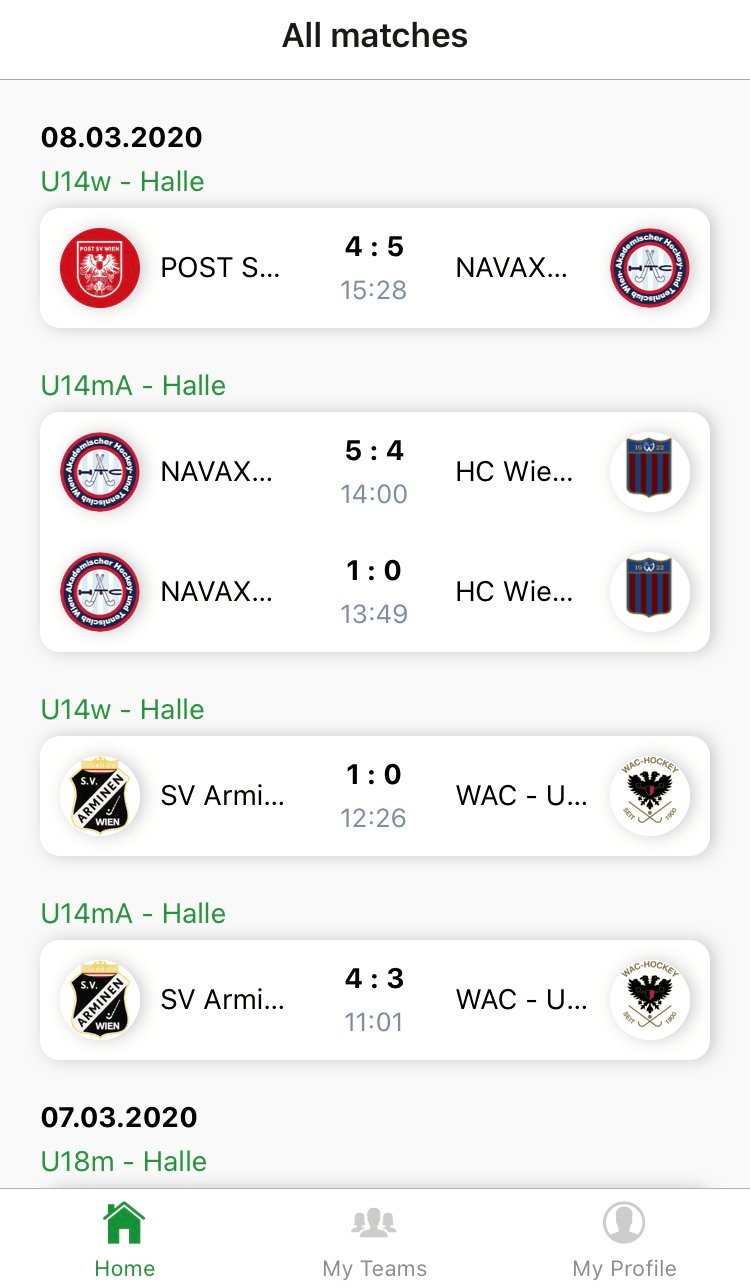 The partnership with Hockey TV has been a success and we're glad to provide our solutions and features. We want to provide growth and visibility to the amateur and semi-pro sports, by creating a better experience for all the parties involved.
With these features we want to take your club, competition and federation to the next level, providing the services that you need to turn your entity even more successful!
Sport.Video Team